You are here:  

Human Rights
"Stop Brazil's Genocide" campaign launched in Olympic year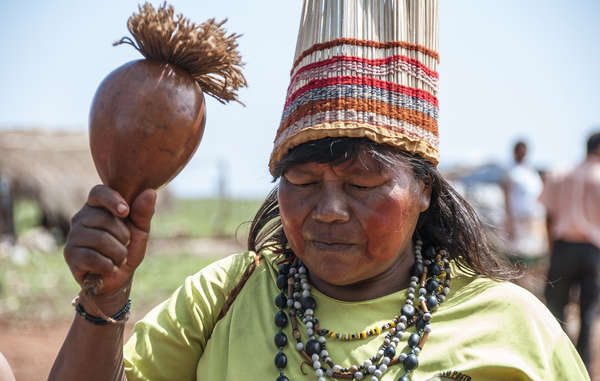 Survival International has launched a campaign to prevent the annihilation of tribal peoples in Brazil to coincide with the 2016 Olympic Games in Rio.
Today is Brazil's "Day of the Indian," highlighting indigenous causes and culture across the country.
Despite the political chaos currently engulfing Brazil, the campaign aims to bring attention to serious human rights issues and threats facing the country's indigenous people. These threats persist regardless of the political turmoil in the country.
The campaign, "Stop Brazil's Genocide," focuses on protecting uncontacted tribes of the Amazon such as the Kawahiva people; ending violence and land theft directed against the Guarani Indians in southern Brazil; and stopping PEC 215, a proposed constitutional amendment which would seriously undermine indigenous land rights and spell disaster for tribes nationwide.
Read more: "Stop Brazil's Genocide" campaign launched in Olympic year
When the Power Begins To Crack
Human rights violations in Mexico are a cause for worry.
Preserving Indigenous Languages
An Indigenous Language Dies 'once every two weeks'
Be Alarmed, Be Very Alarmed
Why don't I feel secure when the Australian government gives me an anti-terrorism kit?