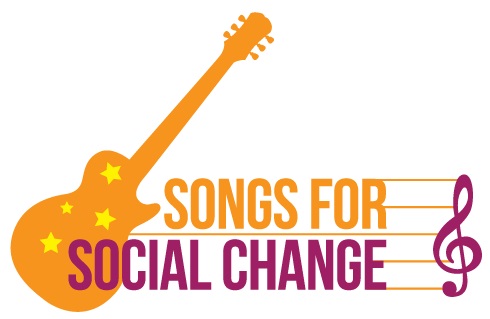 An international songwriting contest is seeking songs that address the pressing social problems of our time.
(Urbana, IL) April 7, 2016-"We're looking for the next 'Blowin' in the Wind'," said Don Nelson, describing the Songs for Social Change songwriting contest that his organization is sponsoring.
Nelson is a global coordinator for the Renaissance Artists and Writers Association or RAWA. "RAWA is an international movement of creative people who want to use their talents to serve humanity," explained Nelson. RAWA was founded in India in 1958 by the Indian philosopher and songwriter P.R. Sarkar, and organizes musical and artistic events around the world.
 "Our mission is to support art that inspires people to build a better world," said Nelson. "We started the song contest in order to encourage song writers and musicians to write lyrics that will focus society's attention on social issues just like Woody Guthrie, Pete Seeger and Bob Dylan did with their songs," Nelson added.
The contest began on March 1, 2016 and the final day for song submissions is November 1, 2016. "Sometime in January of 2017 we will announce the winner," Nelson said.  The winner will be awarded $500 and the top ten songs will be included in a compilation CD which will be distributed by RAWA.
"We already have over 80 entries in the competition, and expect more in the months ahead," Nelson said. Songwriters and bands can enter either at the Sonicbids.com website or on the RAWA.net website. A panel of musicians and songwriters will judge the competition. A single round of judging will select the top entry and nine runners-up. Songs will be judged by the lyrics based on the contest theme and on the strengths of the recording.
"I don't know if we will get songs as good as Bob Dylan's "Blowin' in the Wind" or Pete Seeger's "If I Had a Hammer, but so far the entries are encouraging," Nelson said.
Songwriters and musicians can submit their material at www.rawa.net or www.sonicbids.com